Ranking The Sprechgesanganistas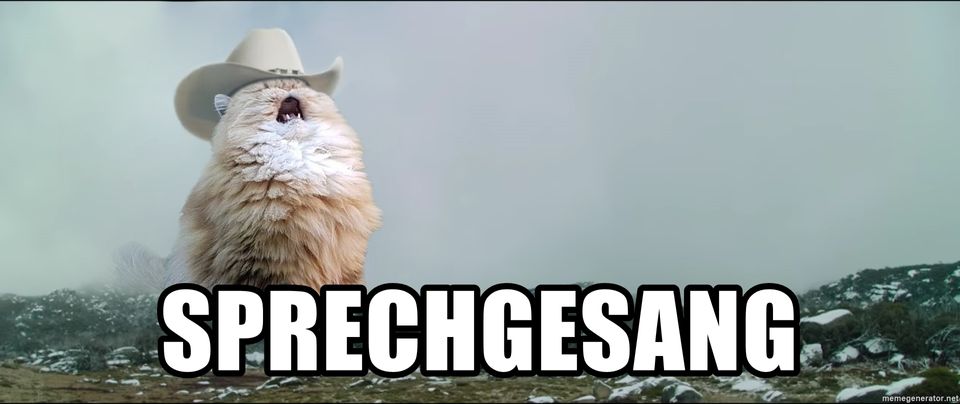 Recently, The Quietus reviewed a band called Yard Act who are apparently popular in the UK and who are cheekily accessible enough that they might attain the same heights in America as Kaiser Chiefs. I like Yard Act well enough, and certainly think they're better than a lot of similar bands that The Quietus loves. Having said that, I thought the review was brutal but not egregiously cruel. Just a dude expressing a dude's opinion. Yard Act, to either their credit or shame (depending on how one feels artists should respond to bad reviews), took the dragging with good grace. It probably helped that sites like The Guardian were effusive in their praise. Anyway, no harm, no foul.

The thing I did really value about the review was that it doubled as a discussion of the current popularity of the style of talk-singing known in German as "Sprechgesang." As a serial (no pun intended) discusser of the dreamy agro-pop duo Sleaford Mods, Sprechgesang is a term I use a lot (while, obviously, not pronouncing it correctly even once). While the word's origin is in the classical new musics of the early 20th Century, it's usage these days is mainly applied to post-punk bands, specifically (but not exclusively) bands whose singers have a style hewing closely to that of Mark E Smith, the late singer of The Fall. As you may or may not know, post-punk, specifically (but not exclusively) influenced by The Fall, is a type of music I have many, many opinions about.

I've been threatening to do an overview of contemporary post-punk bands for years.

And I continue to threaten the reader with that good time, because this is not that.

In honor of the recent Quietus article about Sprechgesang, I have compiled this list of the top Sprechgesang artists of the last 40 years. Huzzah! Happy Day! You're welcome!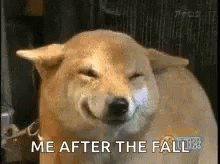 Caveats:
I only did the last forty years because this list is highly scinetific and, frankly, worrying about Bob Dylan or The Last Poets would fuck up my math.

Some artists were chosen because of their catalogs, some because of a single song, and some because they hold a place in my Sprechgesang memory in the way the '60s exist within Peter Fonda in The Limey. They were there, they knew the language.

Artists are listed in the order in which they are the best Sprechgesang acts. NOT how they might fare in other contexts. I like many of the bands low on the list quite a bit. In fact, with the exception of maybe a few on the bottom ten, I think all these acts are pretty great (or at least reasonably understand/respect the appeal they have for others). I even liked the first Hold Steady record when it came out, and why should I distrust the taste of 2004 Zack, when he was right about so many other things? I guess I just love Sprechgesang, I guess! It's talking! It's singing! It's both! Chocolate & peanut butter, combining their sweet and salty powers to give chatty voice to the crushing malaise of post-industrial society. Fucking delicious! So, unless you're in Idles, dry your tears.

I omitted all the bands that sound like Total Control. While I adore every last one of them, "Sounds like Total Control" is now it's own distinct genre, requiring its own Top 100 (at least). I also omitted Dan Melchior because he'd probably be annoyed if he was included and I'd rather not have Dan Melchior annoyed with me.

I know this would be more entertaining if I wrote about the artists included. But this newsletter doesn't bring in enough cash to individually write about a hundred bands. While I feel that, after you click on each link, you'll find my reasoning self-evident, I'm open to expanding upon the list if someone pays me (a lot) to do so. But, again, I honestly can't imagine anyone questioning any of the placements. Think of the list as a poem, but one that's scientifically verifiable.

Also, as this list was inspired by the good (great even) people at The Quietus, if there's a band on here you have a particular distaste for; just, as a fitting tribute to our discerning pals across the pond, feel free to remove said artist and throw Pigs Pigs Pigs Pigs Pigs Pigs Pigs on there in their place.

The list, if you count the tied artists, adds up to 100. I promise. Or maybe 101. Ok, 101.
Art Brut and Laurie Anderson were always on the list. Anyone who claims I forgot to include them and added them later is a liar.


End of Caveats

With those out of the way, I'll only again add that this list is both empirically correct and historically canon. Yes, again, the list is scientific. Yes, "vibes" is a scientific metric. Yes, it was partially inspired by Chuck Eddy's Stairway To Hell. No, We will not be taking further questions at this time.

A True and Accurate Ranking of Sprechgesanganistas
There it is. The blinding light of an unassailable truth, in list form. Check out all the bands and thank me later.  And don't worry, I'm trying to give you wonderful people a somewhat regular newsletter, so occasionally we're gonna do these short sharp shocker editions. But I promise the next newsletter, which will be out in a week or so, will be back to being incredibly long and discursive. It's about the rapper Premrock and Tom Waits. I'm very excited about it. Thanks for reading.