Music In And Out Of Exile
An incomplete introductory resource guide to learning more about Mali's current situation (from a beginner)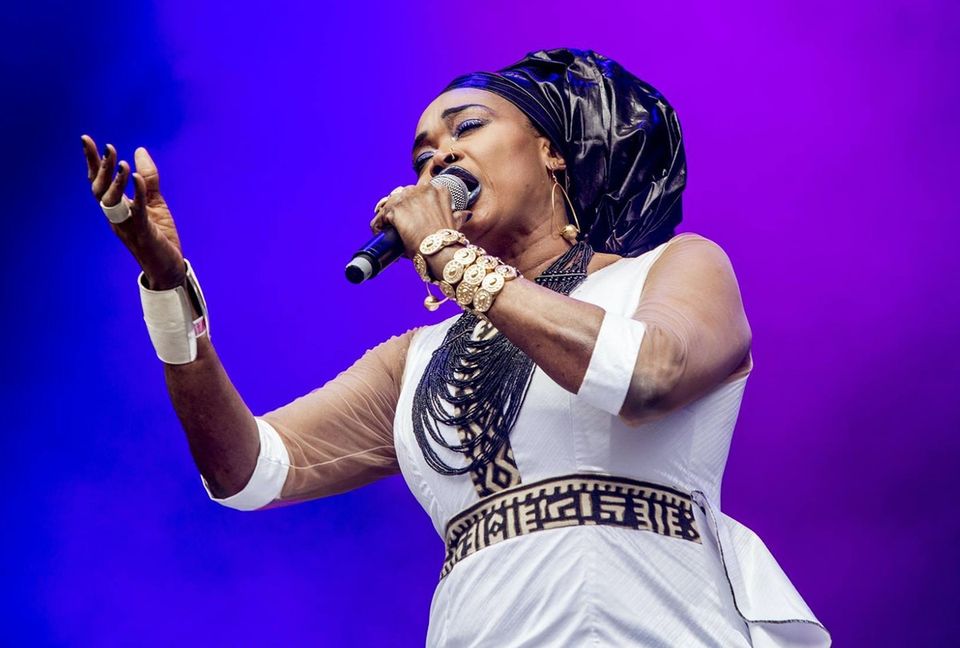 Welcome to the newest Abundant Living. Thanks for joining. Today will be brief and utilitarian. I'll send a longer, typically wacky, newsletter later in the week. I hope this one is informative and leads to some great music as well. Thanks!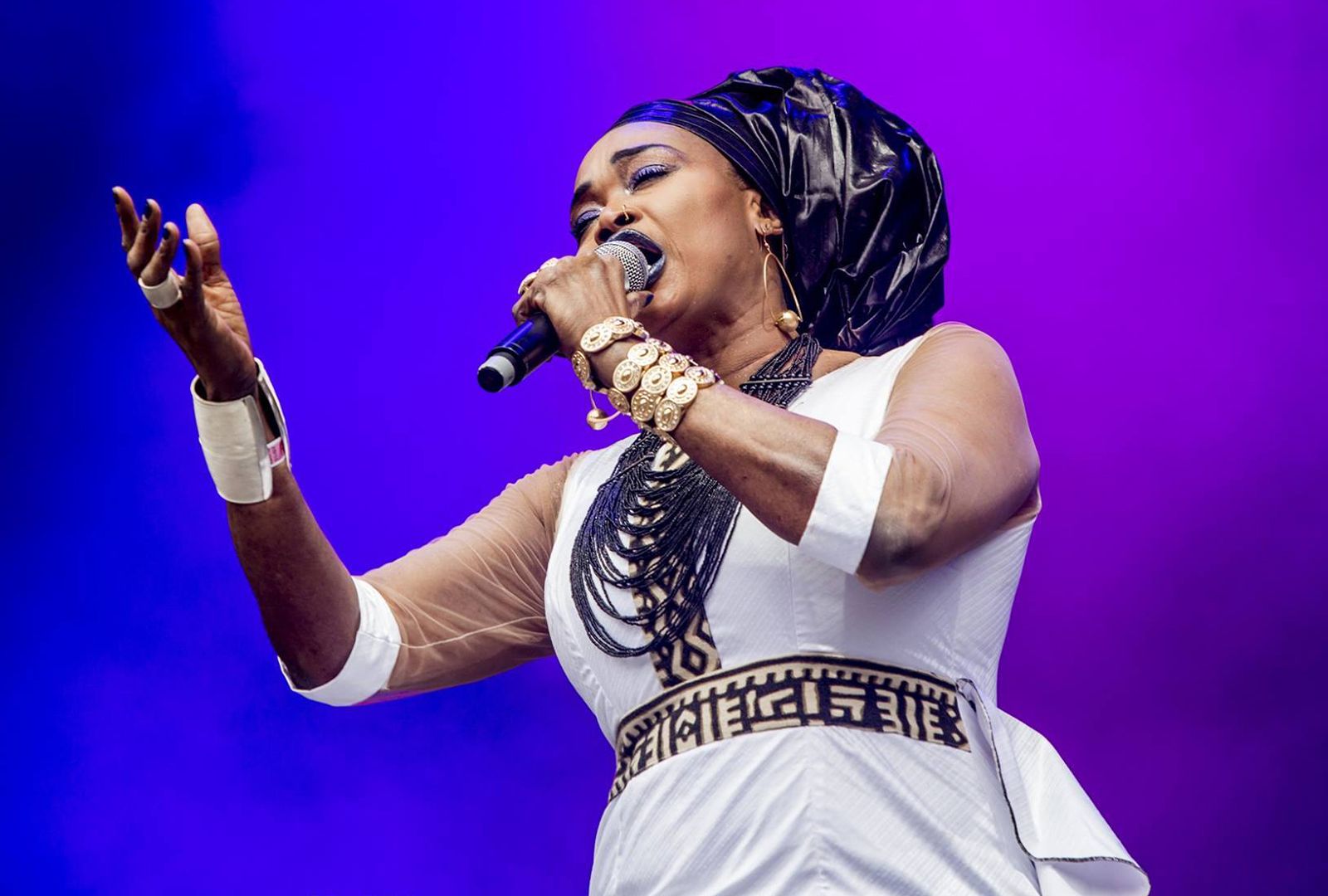 On August 18th, there was a military coup in the West African nation of Mali. On the 19th, the democratically elected but deeply unpopular President, Ibrahim Boubacar Keita (IBK), announced his forced resignation on state television, saying "do I really have a choice?"
In Mali's capital Bamako the coup was met with celebration while the international community, including Mali's West African neighbors, condemned it. Mali has been in a state of perpetual crisis since an uprising in the north of the country in 2012. The revolt then was spearheaded by the National Movement for the Liberation of Azawad (MNLA), a political arm of the Berber people, the ethnic confederacy who inhabit Northern Mali and much of the central and western Sahel, who are referred to as "Tuareg" by outsiders but who largely prefer the designation "Kel Tamasheq" or just "Tamasheq" (so I'll use that designation for the remainder of this piece). You may be familiar with the Azawad independence movement if you have paid attention to the music of Tinariwen, who have been the international ambassadors for the movement for decades.
Fueled in part by the American destabilization of Libya and the ensuing chaos, the initial Azawad revolt was quickly "joined" by the Islamist organization Ansar Dine and the Al Qaeda offshoot Movement for Oneness and Jihad in West Africa. Ansar Dine and MOJWA had interests outside an independent Azawad and forced MNLA out and took over a number of cities in the north. Until air strikes by Mali's former colonial power France ostensibly retook the north (ostensibly) for the Malian government. I say "ostensibly" in both cases as the entire country was destabilized, conflict continues to this day, and feelings in Mali for the French are decidedly (and appropriately) mixed. In the ensuing years, the government of IBK has been seemingly powerless (or too corrupt) to improve material or political conditions in the country. All the conflict, combined with a shattered economy, resulted in the recent nationwide protests and, last week, the coup by Mali's military.
As an American, and one with only a cursory knowledge of the country and its situation, I offer no editorializing on any of the above. It's with a full appreciation of my outsider status that I offer any information at all. Further, the history of Westerners extending interest to emerging nations because of interest in the nations' arts is particularly fraught. In the case of Mali alone, there was little American interest in their troubles until Timbuktu, and all it's historical treasures, was threatened during the 2012 conflict. So I want to be extremely careful in even delving into where my interest in Mali initially came from. The humanity of any nation's people can't be contingent on the perceived value of its art and music. So I'll simply say that my interest in Malian guitar music was a doorway, a convenient entryway for myself, with zero bearing on any country's inherent grace-imbued humanity and worth. I love the music, and if it's a tool to draw interest that's great, but the safety and happiness of those who live in Mali should be, even setting aside the responsibility and complicity of all citizens of imperialist powers,  a universal concern.
That being said, it's a sad truth that empathy rarely comes from brotherhood or sisterhood alone. When a Western country encounters 1/1000th the political violence other countries deal with on a daily basis, we weep and gnash our teeth and record maudlin covers of Eagles of Death Metal songs. That's perfectly understandable, if not entirely moral, as shared cultural currency gives us a story we can see ourselves the stars of. So I'll use the same tools here, rightly or wrongly. You and I should care about what happens in Mali regardless. Also, Malian artists make some of the most transcendent (and kick ass) guitar music of the last forty years.
I have neither the space nor breadth of knowledge to give a full accounting of Malian rock and pop music. I love the anecdotal evidence of West Africa experiencing a flood of bootleg Hendrix and Dire Straits cassettes in the eighties, thus influencing a generation of guitarists. It's a good story and one that musicians from that era swear by. But it doesn't account for or encompass the griot tradition, the nation's artists' fearless approach to the past and future, their wild embracing of blues and jazz and psych and rock and all their own traditions that influenced these genres and were in turn influenced by them. It doesn't begin to touch upon the impossibly rich variety of inventiveness of artists ranging from Ali Farka Toure to Fatoumata Diawara to Tinariwen to Songhoy Blues to Oumou Sangare to BKO hundreds of others. Most of whom are still living, working musicians, dealing with the same Covid economic depression as musicians worldwide, and those troubles now coupled with more uncertainty at home (not to mention the very real danger to their art and lives if the military coup leads to a larger social religiosity and conservatism).
So with this newsletter I hope to, in that most useless of phrasing, "raise awareness." There's not much the average reader can do, if even there's anything that needs doing by outsiders, but I'm providing links to relevant articles, sites, and journalists for those who'd like to learn more. More than that, I'm going to list and link a number of Malian musicians I adore. Many of whom have been forced, since 2012, to live in what is essentially exile from their homes. With every link there will be a way to buy these musician's music. And I suppose that's what you can do (if able). The forces of oppression and liberation often operate on a higher plane than most of our reach, and capital is no friend to any of us, but bills still need to get paid, and guitars strings and groceries don't pay for themselves.
Links to journalists and analysts to follow, and news sites for further reading (with endless thanks to Siddhartha Mitter for suggesting most of them). I strongly encourage you to check the sites out as my summery of current events in Mali is absolutely NOT where you want to stop. Some of these are in French but I've included as many English language ones as I could find.
https://www.rfi.fr/en/africa/20200825-mali-junta-denies-three-year-transition-plan-with-military-government-keita-goita-cnsp
https://www.iiss.org/blogs/analysis/2020/08/csdp-mali-coup
https://www.aljazeera.com/news/2020/08/mali-coup-leaders-ecowas-fail-reach-agreement-transition-200824171701181.html
https://www.ecfr.eu/article/commentary_unchecked_escalation_why_mali_is_in_turmoil
https://twitter.com/tweetsintheME
Also, for mandatory coverage of the intersection between politics and music, absolutely check out the writing of Andy Morgan. https://www.andymorganwrites.com/
Music: In the interest of brevity, and to avoid my tendency towards tangential riffing, I'm just going to provide a (far, far, FAR from complete) list of Malian musicians I particularly love, with only occasional additional notes. I only included living musicians that could benefit from your purchases, so it's NOT a historical overview at all. When I could find a decent profile I or someone else wrote I included that. But I swear by the quality of all of them. You'll undoubtedly find some new music you will love and hopefully be able to financially support.
It should also be noted that some of the Tamasheq bands (they're generally the more "desert blues" ones; with Tinariwen having set the template and Tamikrest doing a more "rock" take- and Algeria's Imarhan being a groovier example…) probably do not uniformly consider themselves "Malian" per se. I've included ones that are still affected by any given situation in Mali, but no disrespect to their autonomy is intended and I hope no offense is taken.
Tamikrest
Tinariwen https://tinariwenmusic.bandcamp.com/ https://www.vice.com/en_us/article/rdeyy6/tinariwen-emmar-interview
Bassekou Kouyate & Ngoni Ba https://bassekou-kouyate.bandcamp.com/
Amadou & Mariam http://www.amadou-mariam.com/
Rokia Traore https://www.rokiatraore.net/albums-en/https://www.theguardian.com/music/2013/mar/29/rokia-traore-beautiful-africa-interview
Oumou Sangare https://oumousangare.bandcamp.com/https://www.npr.org/2017/07/24/538387823/turning-the-tables-150-greatest-albums-made-by-women
Songhoy Blues First album produced by Nick Zinner: https://music.apple.com/us/album/music-in-exile/971619376?ign-gact=3&ls=1 Upcoming one produced by Matt Sweeney:
Good movie about them/Mali musicians https://www.theywillhavetokillusfirst.com/
Luka Productions
Ben Zabo
Fatoumata Diawara http://www.fatoumatadiawara.com/2018/index.php (not a profile but a short interview btw Diawara and… Noodle from Gorillaz https://www.clashmusic.com/features/in-conversation-gorillaz-noodle-interviews-fatoumata-diawara
BKO (formerly BKO Quintet)
https://www.vice.com/en_us/article/6e4dwe/mali-bko-quintet-stream?
Sidi Touré https://siditoure.bandcamp.com/
Samba Touré
https://www.vice.com/en_us/article/6e44gj/kass-mady-diabate-griot-stream?
Les Amazones d'Afrique
https://www.npr.org/2020/01/26/799038558/west-african-supergroup-les-amazones-dafrique-returns-with-amazones-power
Tallawit Timbouctou
Thanks again for reading.