Keep It Complicated: April Album Reviews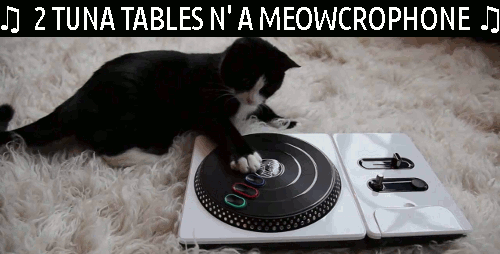 billy woods Aethiopes (Backwoodz Studioz) If I can help it, I'm never going to become one of those recurring cliches who refuse to shut up about how music sucks now and how the radio was so much better back when Nirvana and The White Stripes played Woodstock '99 every weekend, Joni kept her clothes on (because of a little thing called talent) and only occasionally showed up in blackface, all pop lyrics were automatic-written by fat and happy Woopie Goldberg types with a direct astral line to Freddie Mercury's sassy but straight, soul-redeemed-by-Live-Aid, ghost, and there were only two genders: Jay-Z and Nas. Some days are harder to live up to this goal than others.

Some days are hard, days when a video for a new Timbaland produced NFT ad drops.

Days like when the new Harry Styles album, Queer Coded Cunnalingus Cowboy, receives Best New Music, a LAMBDA literary award for "Best Metaphor For Oral Sex By Former Boy Band Member, Hearthrob/Sweet One Division," and a twenty page Rolling Stone profile where the author compares the former One Direction song and dance man to, in no particular order, "Sam Cooke sweating himself at the Harlem Square Club," "Bowie in '72, as beautiful a bestie as he'd always be," Different Light-era Susanna Hoffs, and "a lithe and magnetic love child of Kathy Acker and Albert Camus, but a love child of those two icons of sass who will not only text you back, but make you fresh croissants in the morning."

Days when I'm reminded of the words "machine," "gun," or "kelly," in any combination or context.

It also doesn't help when so many of my peers are so apparently dissatisfied with the poptimist project of making sure that it's no longer sufficient to be a nice ripe avocado, everything must be a delicious, molcajete mixed and cilantro dappled, bowl of guacamole, that they've started reaching backwards in time to rehabilitate the reputations of "underappreciated" but extremely successful dum dums; perfectly acceptable unripened alligator pears like Blink-182 or Jewel have to be important or "good," because people enjoyed them, and letting people enjoy things is the whole of the law. I don't know if music is worse now. Doesn't seem like it. But it's pretty suspect when a cultural tendency towards self-flattery and delusion is so ravenous that it needs to extend backwards in time as an assimilationist infection, like Michael J Fox as capitalism and/or the universe's proxy. (I don't actually know how capitalism or the universe are supposed to expand, but this seems right.)

So, considering the siren call of crankdom and nostalgia for a misremembered musical past that I'm trying to resist, the new billy woods/Preservation album is like waxy buildup in Ulysses' ears on a sunny day. billy woods has always been an anti-delusion device, a serial refuser of oversimplification, or any simplification at all. He feeds off of, and is currently miraculously thriving within, a murky world; one to which the rapper applies a decidedly unManichean view. And usually adding a pinch of gray for taste.

On a purely facile level, woods has always been a firebrand. From his breakthrough solo album, 2012's History Will Absolve Me, and on through both his partnership with Elucid and collaborations with Blockhead or Kenny Seagal, his style didn't change significantly. Even while the rhymes were subtle and layered, the onion skin narratives complex, his delivery was bracingly direct, each line intoned in a tough love resonance that didn't leave a lot of room for argument. But under that commanding tone, argument ran wild; every unassailable truth seemed to stand only until a bigger, meaner truth showed up to knock the old certainty on its ass. Now, on Aethiopes, woods utilizes a variation of tone and a vulnerability previously only conveyed in a (slightly) softened deadpan. Not that the man lacked range. Certainly 2015's Today, I Wrote Nothing is a subdued, practically mournful, digressive, affair. But it's hard to deny what other longtime fans are marveling at; on this new record, the complexifying carpets match the complexifying drapes. Part of this must be credited to Preservation, the NYC native who has partnered with woods before and whose last album was, on its own, a critical favorite. If billy woods' compulsion is to see various threads, personal, political, loose, frayed, or hopelessly entangled, and then pull at them, it's Preservation's impulse to make tangled or frayed beats to match. The lack of repetition, or even consistently appearing drums, can give the appearance of total abstraction. When I played a few tracks for Zohra, she asked (not as an insult), "is this aleatoric?" And the assumption of chance, or chaos magic or whatever, makes sense. Preservation's polyglot sampling can be reminiscent of David Byrne and Brian Eno's My Life In the Bush of Ghosts. When the crate digging results draw from Voice of Islam type complilations, Indonesian gamelon music, Ethiopian jazz, and a geographically indeterminate amount of '70s psych, there's opposing dangers of only tangentially connected serialism on one end and dillatantistic tourism on the other. But Preservation's skill and artful intentionality can't be diminished. woods has always been obsessed with crosscurrents, cultural appropriation, cultural appreciation, the clash of cultures, etc. In an album heavy with grief over dead loved ones and ruined relationships, woods chooses to open the record by coupling a ruefull but clear-eyed memory of his father and mother cracking under impossible circumstances with an almost sympathetic portrait of Mengistu Haile Mariam, the exiled communist Ethiopian head of state whose Derg oversaw the torture and genocidal murder of thousands of Ethiopians and Eritrians. Whether the crosscurrents are interpersonal or imperialistic doesn't change the level of interrogation that will be applied. It makes perfect sense for Preservation to operate within a tradition of David Byrne and Brian Eno sampling Dunya Yunis, and in turn being sampled by M/A/A/R/S on "Pump Up the Volume," an Eric B. & Rakim dependent track that in turn would become a milestone in sample culture. In the shared cosmology of billy woods and Preservation, why be uncomplicated when you can be the other thing?

So, is one of the samples, a guitar line accompanying a tremolo drone and what appears to be strat approximating the sound of an oud, that ends "Heavy Water (ft. Breeze Brewin and El-P)" and starts "Haarlem (ft Fatboi Sharif)" from a late '60s Erkin Koray album or, taking into account Preservation's previous deep dives into East Asian crates, is it one of the countless Thai psych bands that put their own spin on Turkish/Indian psychedelia? Rather than any lazy worries about intention, maybe Preservation's polyglot sounds are actually complicated by not necessarily opposing forces of sonic tourism and artistic reclamation. After all, why should Brian Eno get all the fun? I say that lightly because woods is not didactic. woods is a skeptic. A heterodox, in the old, uncorny sense.

On Aethiopes, woods' choice of guests continues the six-degrees-of associations that usually Elucid is responsible for (such as the feature, on the Armand Hammer Shrines track, "Leopards," by Nosaj from New Kingdom).  As the album progresses, woods cuts even deeper into the history of NYC's underappreciated greatness. The Def Jux legend Despot guests on "Versailles," drawing billy woods a degree closer to Andrew WK (who co-owned Santos Party House with Despot) than I'd have ever thought likely (don't tell Heresy Labs). Later, woods brings in Shinehead (so now woods is only two degrees from both Bill Laswell and Sly & Robbie) for "Protoevangelium." That track uses a chorus, sung by the hip hop/reggae hybrid pioneer, that's so good that a more pop-minded rapper would (quite reasonably) run it into the ground. But instead woods and Preservation use the earworm only once, to separate the acidic, phony-phobic first verse from the empathetic, heart-ache-inducing, cinema verite bars of the second. First, I was amused at woods' takedown of hammer and sickle avi type social strivers, then I was happily bopping my head to Shinehead, then I was listening to billy woods ruminate about his Auntie Umi and I was just absolutely fucking crying.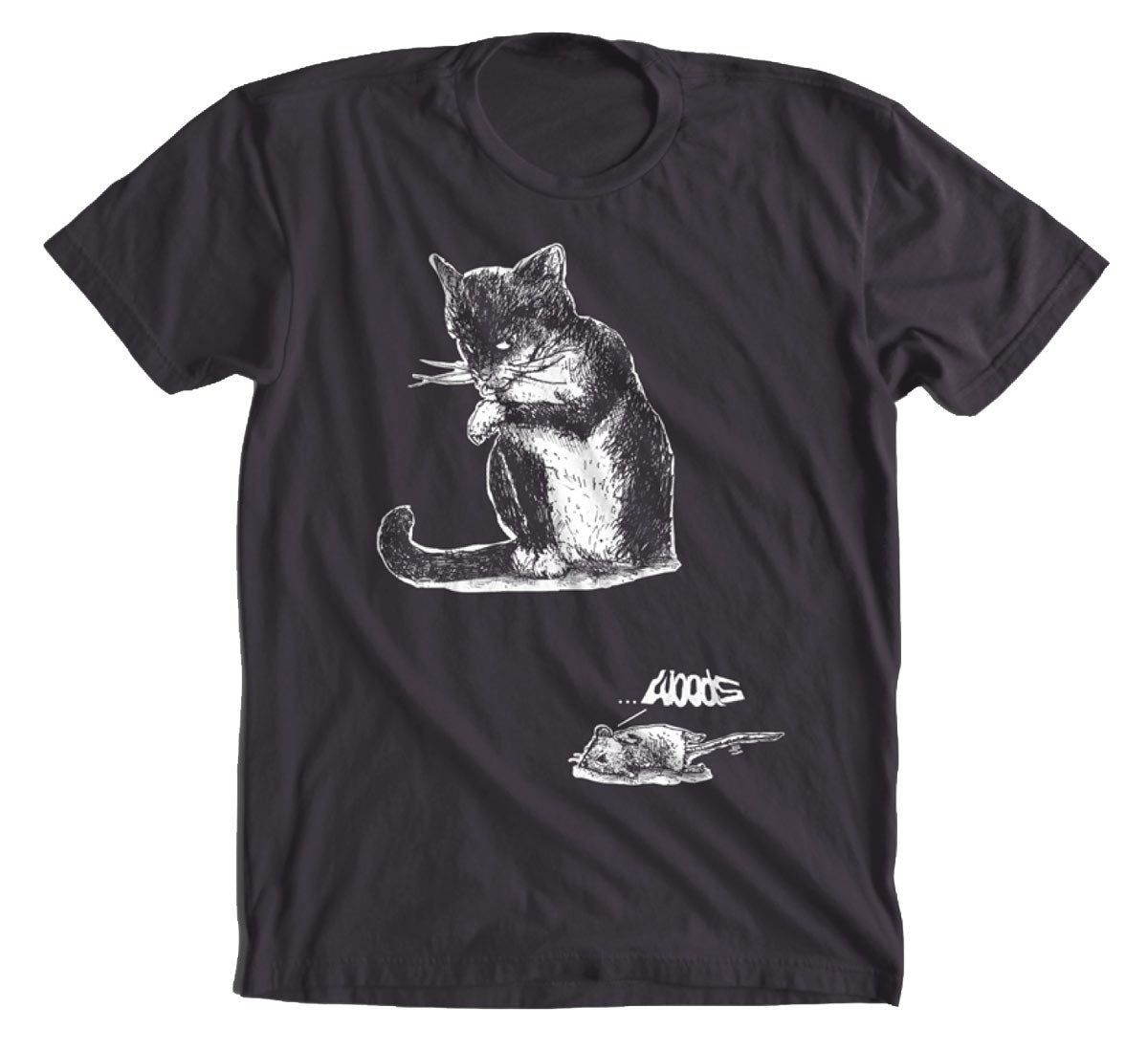 Richard Papiercuts Reunion (ever/never) Richard Papiercuts cites, with a straight face, Sam Cooke, Prince, and Luthor Vandross as influences on this record. These comparisons are...ambitious. If those influences are not necessarily overt in the final work, they do succeed as inspiration. After all, if Papiercuts' other stated influences, George Michael and Phil Collins, had approached their Motown heroes with anything approaching a wink, the results would have been grotesque, rather than the bauble-y, sublime, baby-making slices of outside-of-time songcraft that Faith and Face Value (largely) were. Reunion ain't either of those albums (what is?), but Papiercuts' earnest appreciation of both '70s soul and '80s pop product combine with his irrevocable weirdness (dude's incapable of blue-eyed soul pastiche because the closest he's going to come to palely approximating Rick James is that he does seem to be a superb freak) to make the highest grade of unstepped-on art-funk. Maybe art-pop is more accurate. Reunion is groovy for sure but, while these songs can ideate smooth R&B all they like, the bass of their souls remain fretless. Which is just part of why this sophisticated eccentricity is one of the best albums of the year so far. Imagine if Style Council had been as good as aging skinheads wish they were.

Or, if you prefer, the mashup of The Walker Brothers' Nite Flights and Scott Walkers' Climate of Hunter we've all been clamoring for has arrived, and with a sexy tan.

PS. If you want a Climate of Hunter (and later bonkers-era Scott Walker) influenced album made by some of the finest musicians in extreme metal, buy the absolutely phenomenal new Vaura record.

Neutrals Bus Stop Nights (Static Shock) Neutrals singer/guitarist, Allan McNaughton, is a punk lifer, but not in the depressing sense. He used to have a MRR column, still writes reviews for that illustrious institution, and has played in two (that I know of) Bay Area unsung greats; Giant Haystacks and Airfix Kits. Neutrals continues those bands' aesthetic of hard-mod/soft-skin stylish agitation; taking the sparse attack of Minutemen and applying it to the conversational, sweetpea switchblade sweaterness of bands like Television Personalities and The Pastels.  Neutrals is McNaughton, Phil Lantz of Cocktails and Razz, and, up until a few weeks ago (having left amicably and having been replaced by Lauren Matsui of Seablite), Phil Benson from Terry Malts and Magic Bullets. On Bus Stop Nights, as with all their releases, the band gives off the aura of being able to bash out heavenly pop hits as easily as they pull off the, equally impossible-to-most-of-us-outside-the-hard-mod-milieu, accomplishment of always showing up with immaculately stiff and architecturally maintained shirt collars. As anyone who has tried to write a genuinely catchy song, attempted to couple that song with lyrics that are pointed and wry and seemingly off the cuff, and then tried to gild the lily of those two feats by attempting to leave their apartment not looking like a drenched-in-cat-hair, burrito-skinned, post-grunge guitar tech, snaggle-toothed, balding hobgoblin, will tell you… it's not quite as easy as this band of blessed pricks would have you believe. So, it's with a combination of aesthetic/spiritual appreciation, and impotent jealous rage, that I recommend you buy the new Neutrals EP.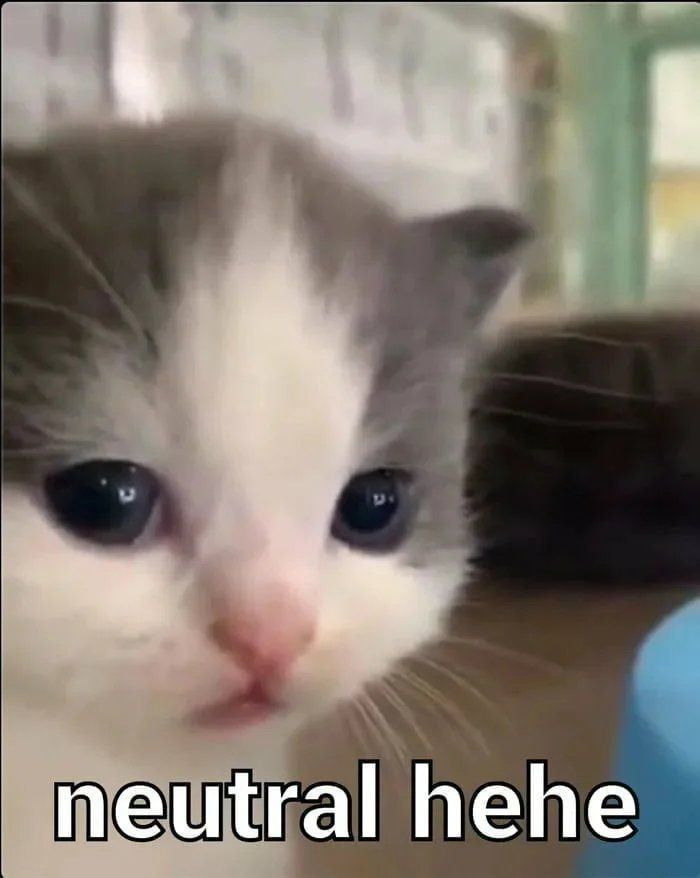 Peace De Résistance Bits and Pieces Every few years, I get a promo for some new LA band that claims to be "influenced by '70s glam." Invariably this means the singer drawls more than sings, the band has song titles like "Gonna Wipe Your Bottom (Because Our Relationship Isn't Age Appropriate)" and they sound like Louis XIV or, worse, power pop. So when Bowie is referenced in a bio, I get nervous. Luckily Peace De Résitance, the new project by Moses Brown (of the Texas bands Institute and Glue), gets the references right by getting them (to be clear, willfully) wrong that pastiche is avoided and Brown's designation of the album as "demented glam rock" feels entirely justified. From the blown out and disarrayed album cover portrait (by Jane Pain) on down, down down, Brown's view of '70s glam is less all the young dudes in high-heeled sneakers and performative misogyny than it is Ian Hunter's neuroses and The Pagans' guitar tone. Less "Rock Bottom" than Iggy Pop at rock bottom. And in Moses Brown's reading of the hard/glam rock historical timeline, Bowie wasn't strong enough to pick up Iggy and carry him to Berlin, so they had to settle for recording their respective classics in a basement in Cleveland. If the metaphor doesn't really tell you anything (and, look, if you think parsing my sentences is annoying, just imagine having to think them), then just picture a cough syrup Stooges covering "Baby's On Fire." And if that doesn't make you send Peace De Résitance all your money, you might be reading the wrong newsletter.

Savak Human Error / Human Delight (Ernest Jenning Record Co.) As is evident by my semi-regul big-upping of the songs of Birds of Youth, the criticism of Ned Ragget, and the songs and criticism of Elizabeth Nelson, I have a deep affection for semi-obscure '80s college rock (that isn't The Replacements). (I do love those first few Replacements albums as well but they're neither obscure nor in need of any more adulation. And I won't call them the 'mats or whatever. I call them "that band with the dude who Winona Ryder was weird about," because I'm amusing.) While my affection is real (I love more than one Dramarama song and know more than one Buck Pets song), it's also sometimes more in theory than practice. I don't often find any need to listen to Green On Red, you know? And, outside of the aforementioned artists, Iceage, and (post-goth, post-garage) Wax Idols, I especially don't love a lot of current bands that remind me of that wildly diverse '80s genre known as "neither punk nor English, but still quite good." All this is (just part of) the reason why the new Savak album is such a treat. Savak, a Brooklyn band made up of ex members of Edsel, Holy Fuck, The Cops, and Obits, is well versed in all the canons of post-punk, Paisley Underground, indie-when-the-term-wasn't-entirely-meaningless, and every wave of garage rock that's ever crashed up against the impenetrable beachhead of actually popular music. And they are comfortable enough with all these canons to treat them with the combination of affection and disrespect necessary to make a sound reminiscent of them all without sounding stillborn, trapped in amber, or just sucking in general. Human Error / Human Delight is overflowing with brightly tight harmonizing of surly, world-pained voices, over guitars that crash, chime, stab, and otherwise enact all the other guitar verbs ever approvingly used by Trouser Press writers to describe whoever was headlining at Maxwells on any given night. While the sounds are familiar, Savak treats them all with an admirable arrogance, like they were only made in the first place for Savak to do with them as they please; mixing no wave skronk with the neo-Americana melodicism and acting like Slash Records was out of Minneapolis like it's no big thing. More than any of that, what distinguishes the band on their new record is that, unlike their influences (99% of whom often had one-to-two absolute bangers per album, often surrounded by stuff that walked the fine, for-nostalgics/alcoholics only, line between early Soul Asylum and early Goo Goo Dolls) (hell, even Flip Your Wig had "The Baby Song"), Savak has made a Greatest Hits album of all new material, stuffing the album with nothing but killer. The arrogance might be entirely sonic (as people, they're humble as pie), but it's also entirely justified.

Full Disclosure: I'm in a band with Savak guitarist/vocalist Sohrab Habibion and I'm longtime friends with Anthony Roman, who played bass on one song on Human Error / Human Delight. While I won't claim that I am, historically speaking, entirely honest about friend bands, I also won't generally make the effort of lying for 500 words.

Horace Andy Midnight Rocker (On-U Sound) Reggae is a bit out of my field of expertise (to put it mildly) so, before I indulge in my usual groping about in the dark, here's a deeply, technically/historically informed review of Midnight Rocker from Reggae Vibes. Never let it be said that I want my readership to get by on "this reminds me of *insert obscure emotional hardcore seven inch* and watching Vanya on 42nd Street in a windtunnel" type longoria alone. Anyway, you probably know Horace Andy from either his 1972 debut, Skylarking, the music critic safeword that is 1982's Dance Hall Style, or through listening to Massive Attack back when you were still deciding which drug(s) to get addicted to. And you better know Adrian Sherwood from African Head Charge, his production work with countless reggae/dub legends, and his mix of Einstürzende Neubauten's "Yü-gung," And, you know, everything else he did. So, knowing all this, all you need to know now is that Horace Andy's voice is still amazing; clean and coolly clear as a freshwater stream. Sherwood could probably do this shit sleepwalking, but doesn't. The new songs sound like old songs and the new songs sound old. The whole album sounds warm and enormous, with Andy's singing cutting through the tasteful synths and heavy bass pulse like the most erudite and honey-throated ghost at the seance.

The Drin Engines Sing for the Pale Moon  Future Shock put this out last year on cassette and it came out on vinyl (on the always grand Drunken Sailer) all the way back in January. I've already played it a bunch on my radio show. So this ain't new. But this album by The Drin is such a special lil' guy that I need it on the official Abundant Living record, swearing to God and you and the ghost of John Peel, that I'm exceedingly into it. If I was doing some Recommended If You Like ad copy, I'd put, in all caps, RIYL: EXEK, RAKTA. Which is probably why no label is throwing money at me to write their ad copy. But if I was trying to sell The Drin to anyone outside of the the extremely niche (if also extremely discerning and good looking) readership of MRR and Turntable Report, I'd say this album is an enveloping dream where all the dream animals and dream humans have the bodies of people or crocodiles or whatever but have the faces of The Lightning Seeds and The Moving Pictures. That would move some units, right? Whatever. I'm not here to win. I'm here to make friends. And Engines Sing for the Pale Moon is a real pal of an album. It sounds like making sparks in a petrified forest. Btw "Down Her Cheek a Pearly Tear" might single handedly resurrect the Making Mixtapes For Crushes Way Out Your League industry. Mind you, I thought the same of The Moving Pictures' flawless "Genet's Rose," and all those poor saps down at the Maxell Cassette manufacturing plant are still out of work. But this time will be different. I can feel it.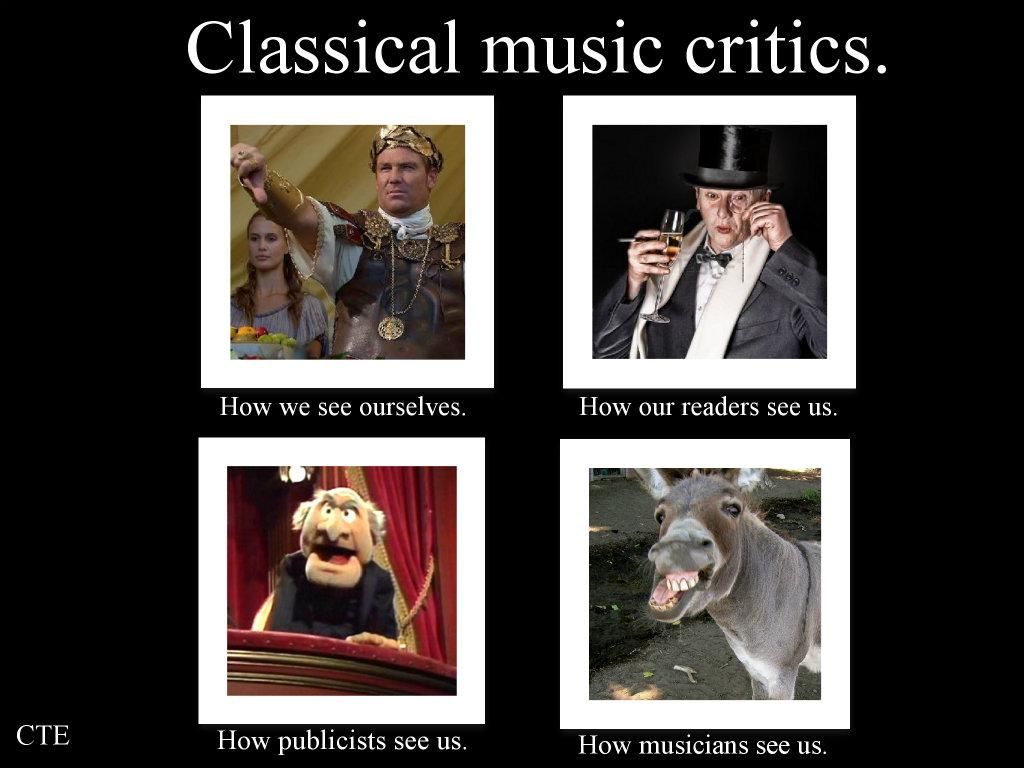 Habak/Fractal split EP Two post-all-sorts-of-stuff bands from Tijuana, Fractal and Habak, both of whom excel at the gentle-rain-to-hail storm-to-rainbow-to-hail storm-repeat, real pretty cacophony that one expects/demands of any metal/crust with hyphens attached. But doing what's expected of you isn't remotely the same as living up to high expectations, and luckily both bands (with the attached high expectations based on being affiliated with my recently discussed at length fave, Morrow) do the latter. Habak, who came on my radar from their singer making a guest turn on Morrow's The Quiet Earth, are on the neo/emocrust end of the spectrum. They perform the rage of the genre with that expected (tho still potent) vigor and they perform the genre's delicate trappings with an uncommon delicacy. Their second track, "Nuestra condena es el colapso," chugs along like a Titanic hitting every iceberg until the four minute and a half mark, when it suddenly accentuates a break from raging at being the vanguard of a collapsed civilization with some high lonesome plains guitar sighs that I've never before heard in a crust (or post-metal for that matter) song. The result is as moving as it is delightfully surprising. For Fractal's part, the four piece (guitar, vox, bass, and cello) contributes a fifteen minute instrumental epic that rises through its lithe, Envy-esque movements, before resolving itself with an elegiac (and also nicely surprising) meditation of  tasteful and precise snare work, pulled and mournful cello melody, and decaying-into-ether guitar drone.

Soul Glo Diaspora Problems (Epitaph) Starting Diaspora Problems with a strum reminiscent of "Teenage Riot," before proceeding to burn the entire city station down like it's Soul Glo's island to burn (piano island, burn), is a nice touch. And like The Blood Brothers, this album makes my shoulders coil into knots. In a way I really like. Like other beloved Philly malcontents (Nothing, Solarized, Sheer Mag, Moor Mother, and Clockcleaner come most immediately to mind), Soul Glo are artists doomed to go down fighting in an unwinnable slap fight with God and gentrification alike. And like those aforementioned bands, the way Soul Glo communicates their grievance is both concerning for their individual wellbeing and hella life affirming for the listener. And, like Clockcleaner performing a fifteen minute slothlike, seemingly interminable, version of the Negative Approach song, "Ready to Fight" (to a crowd impatiently waiting to see the headliners… Negative Approach), the comfort of, and any lazy expectations held by, the audience that shows up for Diaspora Problems is not Soul Glo's priority.

On Diaspora Problems, guitars are tuned to "squall" (hewing close to the Blood Brothers aspirational ethos of "Do you remember us? Do you remember us? We doused your TV set in propane, turned up the gain!"), the drums are set to "operating heavy machinery on adderall cut with a higher milagram of adderall," and frontperson Pierce Jordan lists dead friends by name, in a hardcore villany voice with a distinctiveness that hasn't been allowed in hardcore since the suburbs invaded and the genre was codified to the point that the only vocal styles allowed were tough guy barks, Dan O'Mahony/Modern Life Is War up-questions, or HR/John Joseph-style tenor(ish) ghost-moans (and that last style was only allowed with a special dispensation granted by a council of specially vetted NYC tattoo parlour receptionists). The result is the kind of teeth cutting, wiry psychopath at last call, off kilter bruiserdom that Epitaph Records hasn't put out since they finally recouped on all those Locust coke mirrors.

(Yes, I know there are other hardcore voices. I don't go a day without mentioning that Sheer Terror is my favorite hardcore band, and Paul Bearer alternates his mean mug shouting with a rich, crooning wail that sounds like a heartbroken train tunnel. So you don't need to tweet at me that they, and Into Another and Spitboy and Burn and Turnstile and Scowl and Exit Order and and and all exist/existed. I will never let some dumb facts get in the way of a good line, and my essential point that the singer of Soul Glo has an interesting yowl, in a style that kind of died out when SST, Touch & Go, and Alternative Tentacles all got out of the hardcore game and gym coaches from Connecticut and Boston moved in to fill the void. OK? Great! Moving on…)

Lyrically, Pierce Jordan again works both within and against the hardcore template. There's no shortage of the classic hardcore topic of betrayl. But Jordan approaches the topic with a specificity that somehow manages to make the hurt behind the words still universal. I don't know if those Minor Threat EPs would work so well on the teenage psyche if Ian had given out the home addresses of every seventeen year-old who smoked a cigarette around him but, regardless, the Soul Glo singer's inter-community call outs work in the same way Alice Munro's small detail recitations make me cry over Canadian housewives and office workers that I, as a general rule, don't normally give a shit about. (Ok maybe not in the same way, but not not in the same way either.) Elsewhere, Jordan applies that same specificity to double underline the band's Howard The Duck-esque alienation from a world that they didn't, couldn't, have any real part in making. On Aethiopes' second track, "No Hard Feelings," billy woods raps about being forbidden from smoking in the building lobby. He takes it resignedly (if I'm understanding the lyrics correctly, which is always debatable); another tiny cut on a day/life full of them. Conversely, on the opening track of Diaspora Problems, Pierce Jordan responds to potentially being sanctioned for hitting "the dab pen on the megabus" with the repeated refrain of "who gon' beat my ass?" Of course, he spends most of the rest of the song either doubling down on that question or being almost paralyzed with self-interrogation. Jordan and woods' existentialism operates on the same axis, the same coin flip, just with slightly different methods of internalizing/externalizing the seemingly constant state of dread and rage both men exist in. Both men have astounding barks, with the inevitability of that bark resulting in a biting (either self inflicted, inflicted on someone who pokes either of them one too many times, or inflicted upon either man, from the jaws of a second, affiliated with existent systems, party), strongly implied.  

Short version; the lyrics on Diaspora Problems are nice. The music is as well. Both the music and the lyrics are treacherous and barbed, bordering on unwelcoming. But there are ways in. (Note: Converge, or whatever, fans, particularly Converge, or whatever, fans with similar lived experience as Soul Glo will not be blamed for thinking/saying, "zack, you incredible non-gendered pussy, this album is as accessible as a cool breeze on a hot day. You are just old and corny." Fair enough! I will heart you saying exactly that in your review of the album in your newsletter.) (Actually, just kidding. Don't say any of that to me. It will hurt my feelings.)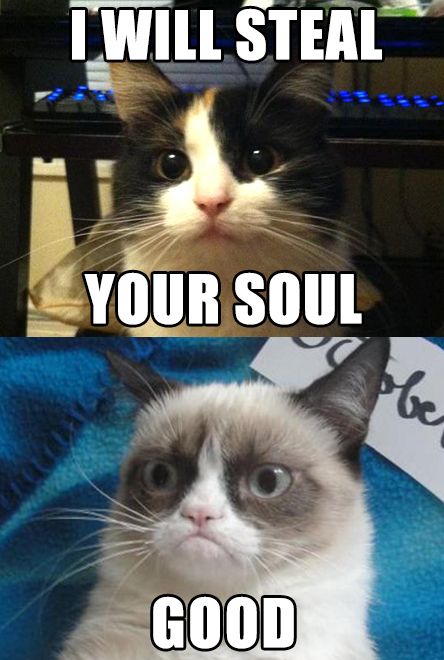 Ibibio Sound Machine Electricity (Merge) One of the best things my dad gave to me as a child was an appreciation (via a couple CHIC albums, in a record collection that was mostly jazz, Ethiopian music, and showtunes) of disco. I realize that one of the myths that poptimism was meant to dispel, but actually fed into, is the misguided notion that nobody took disco seriously until the critical reappraisals of the last couple decades. Of course the truth is that plenty of critics always took disco as seriously as it deserved. They just weren't (with a few exceptions) the white critics writing for the main magazines/sites. But you'll probably find it easy to believe that in Massachusetts, in the late '80s and early '90s, unironic love of early Nile Rodgers wasn't exactly rampant. Dee-lite did what they could, but it would be a few years before dudes in Sonic Youth t-shirts would talk about any early dance music outside of either corduroy-thick levels of irony or nakedly cynical attempts to be pick-me boys to that cute alt girl with all the gay friends.

It's possible that that last slice of historical analysis is a bit of projection on my part.

Point is: even though I'm an appalling dancer, I sure do love me some disco. Thanks, dad.

All of the above is to get to this; Ibibio Sound Machine's new album, Electricity, is a monster of gorgeous and thrilling post-disco. And it ably encompasses almost all the disco traditions; from popular disco (especially Giorgio Moroder) itself, the marathon dance songs of Fela Kuti that arguably gave the 12" dance remix permission to exist, the concurrent-to-popular-disco leftfield disco (as documented on Strut's Disco/Not Disco comp), the weirdo adventurism of producers like August Darnell and Arthur Russell, Grace Jones at Compass Point, the electro-funk rock vision of The Gap Band, the exploration of a dance-floor adjacent pop that Nile Rodgers attempted (when the bottom fell out on the disco market) on Chic albums like Real People and his own early solo work, to Rodgers' successful reinvention of a sleek, urbane dance-pop with his production for Madonna and Duran Duran and Bowie, through early "world music" (sorry) adaptations of said synth sleekness (such as King Sunny Ade's Synchro System or even Zazou Bikaye's more minimal and industrial-shaded explorations on Noir et Blanc), Nigerian funk, English rave, and all the way up to and through the wholesale re-embracement of the original disco/not disco sounds by Berliniamsburg survivors in and out of DFA and the indie sleaze aughts. (As an appropriate touch, Electricity is produced by the moody hot-to-trotties, Hot Chip.) This is not to mention all the specifically West African influences that ran through the various electronic dance musics of those decades. Not to mention those influences partially because I'd need another thirty pages, and also because I mainly only know West African guitar music and I don't want to embarrass myself by faking a knowledge of cross-cultural funk that I lack. (That said, in this interview, Ibibio Sound Machine cite William Onyeabor and Francis Bebey as key influences and in other interviews have credited the always amazing Nyege Nyege Tapes as a current source of inspiration.)

All of Ibibio Sound Machine albums are pretty great, but I'd argue that it was 2019's Doko Mien where the band found their balance of their disparate influences. But good as that album was, in retrospect that album's LaBelle/Hendryx-esque psychedelic (occasionally even hard rock) soul-funk anthems feel like a lead up to the time warping energy of Electricity. On the new record, Eno Williams continues to build bridges between decades of circumnavigating innovations while her and the band (and Hot Chip) simultaneously burn those bridges for light. The songs are the band's strongest yet, as comfortingly classic sounding as they are hybrids of futurisms both specific and universal. This is disco as smart as hell, fire-in-the-Taco-Bell levels of fun, touched-for-the-very-first-time levels of transformational, hellaciously pull-up-to-the-bumper levels of bracing, deeeeeee-litefully history minded, motorik-ly built for speed, liberation theology.

Also, I can't wait to DJ again so I can mix George Michael's "Father Figure" into the Electricity title track, and go from "Electricity" into "Freedom! '90." I imagine the heavens will open up and a giant hand will descend from the heavens and give me a blinding, human comprehension-annihilating, thumbs-up.

Thanks for reading!