Happy Thankskaving/Happy Ska-nksgiving
ska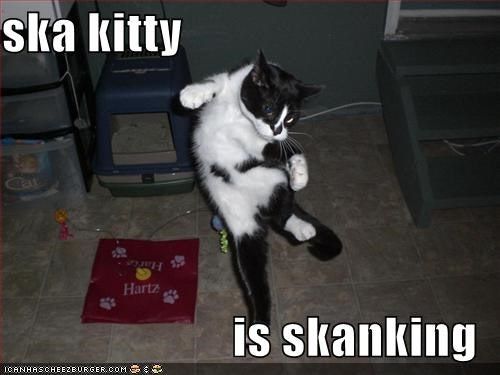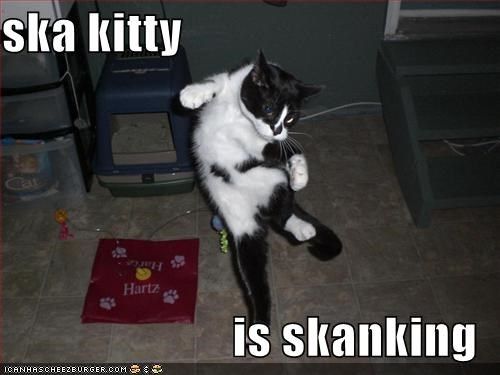 Happy Skanksgiving! Happy Thankskaving! Hskappy Thanksgive-ska! Etc! Etc! Ecskatra!
Thanksgiving is pretty corny and I don't have a lot of super interesting things to say about ska beyond "I like it." But I needed something to do today and mainly really wanted to use the headline. Here at (Sk)Abundant Living headskaquarters, we respect a concept. So here's a real text-lite (because who feels like reading today) ska content (skantent if you will) heavy newsletter!
I will say this though, ska is good. Ska, in fact, is great! Even third wave ska. People who make jokes where the punchline is (essentially) "boy haha ska sure sucked!" are probably bad kissers. You should not pick them up.
Actually, conflating sexual attributes with world views is wrong. It's both presumptuous, and potentially unkind to those who might have those attributes but not the offending worldview. So *extreme Madness voice* don't do that.
But ska still rules! Why am I being defensive about ska??? Nobody is even insulting it! Only jerks! But, ironically(?), not ska jerks!
In fact, the revival is in full swing. (I don't know how I feel about a new punk adjacent band calling themselves Grey Matter but that's neither here nor there) (oh wait it's spelled different. Never mind! Both bands are good!) I asked my twitter community to hip me to new ska on bandcamp that they especially liked. Most of it was junk or punk or just a bar band with a lil' "chka-chka-chaka" thrown on top, but that's ok! Most music is just fine. Why should ska be any different? Most of the stuff on Bad Time Records and Asian Man was swell tho.
And I'm excited about this upcoming release by Bad Operation! Sorry, "ex-ska-cited" about it.
I sent out some Hail Mary ska questions to some musicians I dig but, as I sent them out yesterday, I don't blame most for not responding. My beloved Algiers didn't have any strong ska opinions (which is weird as they're both our Clash and our Big Audio Dynamite) but they all love The Beat's "Mirror In The Bathroom" (it really is one of the great songs of the 1980s) and Matt Tong called The Specials the "best thing to happen to Coventry along with Gary Mabbutt's knees." Whatever that means! btw Ryan from Algiers has a new boss tape. Not ska but still real nice! Thanks, (Sk)Algiers!
I wrote Don Letts but the publicity firm that last wrote me about him no longer exists. That's ska business.
Hollie Cook, the reigning queen of lovers rock/new wave/Sade-core, wrote me back! Ms. Cook rules. follow her on insta @holliecookie and buy her albums from Merge and listen to her on skatisfy!
Five Songs, "pulled out of the ether," that Hollie Cook Loves
Roland Alphonso - El Pussycat Ska
The Gaylettes - Son of a Preacher Man
The Melodians - Sweet Sensation
Harry J Allstars - Liquidator
Lord Tanamo - I'm in the Mood for Ska
Thanks, Hollie!
Ted Leo got back to me! Menschin' non stop!
From Ted Leo: "5 Very Good Ska Songs (stipulating that I am old)":
Fishbone "Another Generation"
The Beat "Twist and Crawl"
Specials "Do Nothing"
Madness "My Girl"
The Toasters "Decision at Midnight"

"PLUS THREE From the VERY IMPORTANT "NY Beat Hit & Run" comp, which someone stole from me ages ago, but which I will never forget":
Second Step "Opportunity"
The Boilers "Brighter Days"
The Daybreakers "Preying Man"
Thank you, Ted Leo! You are a mighty, mighty, boss, ton of sweetness and light!
UPDATE: Ted just sent me this! It's a zeitgeist! A zeitskaeist!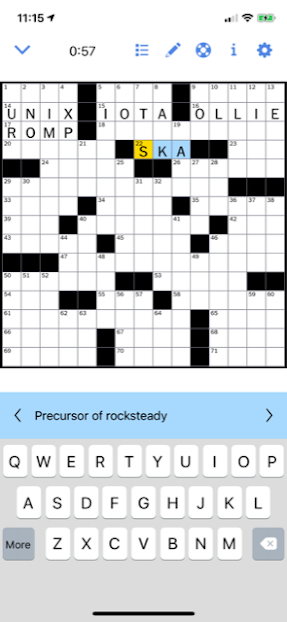 Paul Bearer, skinhead/ska/soul authority and singer of the best NYHC band ever (imo), chimed in!
"In the past thirty years, Hepcat did it great.
Bad Manners rule.
"Battle Of The Giants" Lp by The Pioneers will change you."
Thank you, Paul Bearer! Sheer Terror have a new 7" (a Depeche Mode cover) out now!
Ska!!!!!!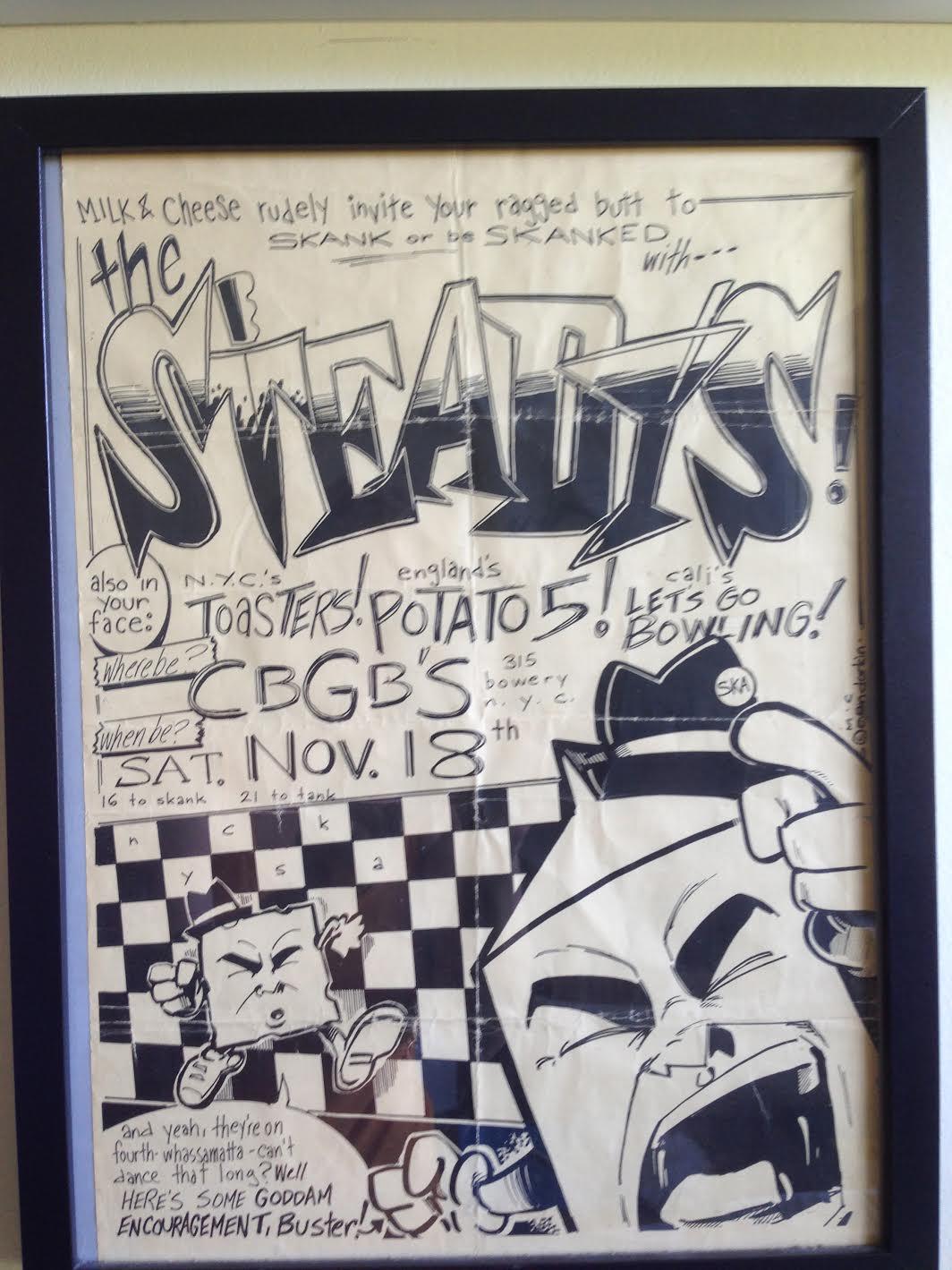 I don't want to repost a ton of his stuff without permission but, for a good time, google "evan dorkin ska." https://evandorkin.tumblr.com/ and try to find his '90s space-ska comic book, Hectic Planet. There's no possible way it's as good as I remember but if it's half as good, it's pretty good.
Ska!!!!!
Happy Thankskaving!
Here's a mildly amusing ska/thanksgiving joke article! Ska Ska! (ha ha)
https://thehardtimes.net/culture/big-d-finally-invited-to-adults-table/
I asked my friend, Daniel Sheerin (who used to drum in Bellmer Dolls) who the best Boston ska bands were. I mainly asked him because his family is super Irish-American, so he would def know about Boston ska. He pointed out that "Skavoovie and The Epitones" is "the least real sounding one."
Hell, I even like Connecticut (the Boston of New England) ska! Why not!
Ska! I really wish someone would reissue all the Moon stuff from the '90s. If anyone knows any of these cats, please tell them I will give them tens of dollars for their music. I love this song so much.
Skappy Thanksgiving!
Ska for if you're sad you couldn't go trick or treating this year!
This is one of my favorite love songs. Perfect opening lines…
Thanks for reading! Happy Ska-nksgiving! The introduction of this doc is ska-mewhat Ska-blematic but it's still worth watching! Ska ska Ska!