Geese, Rhys, Warp, and Retirement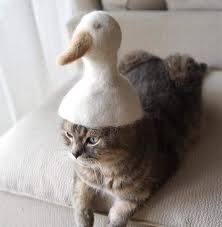 Welcome to the newest Abundant Living! I've been too busy working on new demos for Telematics and Publicist UK (and occasionally fetching fruit snacks for Zohra as she works on demos for her next record) to think of an essay topic. If you have something you'd like me to write about, lemme know. In the meantime, here's some music reviews! If you need a number attached to your art, they're all… I dunno. If I say "10," you won't trust me anymore. So, let's say they're all 8.7s. That's plausible, right? Like, none of these are Start Today or anything, but they're all as good as, like, Exile on Main Street or something like that, and probably a touch better than Neon Bible? That general range. Enjoy!
Geese - 3D Country
I don't particularly care if any of Geese's parents are rich, but I am extremely curious if any of the band members' parents owned multiple copies of Dope, Guns, and Fucking in The Streets. Because—besides the obvious Strokes, Radiohead, Thin Lizzy, and Black Crowes references (I don't hear the supposed Television influence)—Geese, at times, brings to mind slightly less fashionable old-heads like Surgery, Mule, and Railroad Jerk. I suppose it's not terribly likely that the singer had "Kickin Around" or  "Bang The Drum" playing in his crib (and my hearing traces of Honkey Toast is almost definitely mid-life crisis projection on my part), anything is possible! Parents of Fort Greene, don't let anyone dissuade you from throwing that Ramones onesie on your baby. Sure, people like me will still roll our eyes behind your back as you and your stroller navigate the line at Think Coffee (and your kid will most likely grow up to either hate music or be the head of DIY Venue Closure at LiveNation), but maybe you'll win the lottery and your kid will grow up to be in a band as sweet as Geese.
Geese's first album, Projector, recorded when the members had just finished high school, was solid. I have nothing to say about it, really. In the same way that I don't have much to say about Parquet Courts. I fully support the youth going out and making smart and reasonable high-rent post-punk. But 3D Country is entirely unreasonable, and all the better for it. Trading out their Franz Ferdinand LPs for, I dunno, The Move's Shazam LP (and maybe that Daryl Hall/Robert Fripp Sacred Songs album), Geese go full lycanthropic moon-howl on this swoon-inducing lil' fucker. The album is an unrepentant hoot and a half, dizzy and dizzying, bloozily proggy (without feeling any more so than "Cheap Sunglasses" does), and spilling over with slabs of incongruous aural characters. Feral cats and soul chicks and paranoid androids wander in and out of tracks, sweat in the spotlight for a bit, and then usually disappear into a crescendo of yowls, stray distortion, piano keys being tossed around like confetti, and the band either giving the drummer some or the drummer just helping himself. Frontperson Cameron Winter has successfully freed himself from such prosaic concerns and charisma killers as "self-consciousness" or "shame." When he goes high, he sounds good. When he growls, he sounds better. When he goes low and slow, you can feel the city's IQ falling like panties to meet him wherever he's going. When he slurs in and around the beat, he gives Elias Rønnenfelt a run for his money. Are Winter's lyrics good? I dunno. Are Cobain's? Robert Plant's? Rønnenfelt's? I mean… sure! But at a certain rung of nice-cheekbone vocal heroics, it's kind of the singer, not the song, you know? Maybe Lou Reed had better lyrics. But he'd kind of have to, wouldn't he. I choose to believe that the "Be my warrior" chorus of "Cowboy Nudes" is a mash note to Karen O's loveliest vocal turn on the YYYs' second album, and not the variation of "I like you cos you're not like other girls" it reads as on paper. Anyway, if Cameron Winter makes that line work on delivery alone, well, the "honey, kick off your pants, we're living in the future" verse that precedes it is New York School poetry enough to warrant meeting Geese in the bathroom.    

More than anything, I can't tell you how nice it is to hear a male identifying indie/post-punk rock singer who doesn't sound like a nonplussed barista.*
Since I'm slathering on the backhanded compliments, I should make myself clear: I really fucking love this record. If it came out when I was still playing in rock bands in NYC, I would hate these guys with a jealous rage, hot and bulldozing enough to repave Ludlow Street. Since I'm at peace with the crushed dreams of my youth, 3D Country might be my favorite album of the year.

*Along those same lines, I can't tell you how absolutely gorgeous to hear an Americana-adjacent indie band that doesn't sound even a little bit like Neil Young, or like they've even heard a Neil Young album. To be clear, Neil Young is great. "Cowgirl In the Sand" is a pip. But have you taken a gander at the Spotify indie twang Spotify playlist? Shit is ragged snore-y.

P..S. There might be an understandable impulse to grant credit for Geese's transformation, from good to great, to producer James Ford, as apparently dude is some kind of hot shit to people whose favorite genre is "Robyn." And maybe Ford is a genius (yeah a lot of what he's produced is destined-for-the-cut-out-bin nü wave, but new rave was coke-y fun and he also produced this beast) and maybe he transformed Geese—maybe he was going for "an actually good Kula Shaker" and got lucky—but I'm inclined to credit the band for transforming their own darn selves. And their parents of course, who are probably wealthy and have probably made out with at least one member of Boss Hog.
WARP - Automatic Gratuity
As with their ace debut, Traffic Control, Automatic Gratuity is the sound of the last forty years of punk, no wave, and hardcore melted down and worn as (cheap, obvs) sunglasses. More ranter than crowd pleaser, but impossibly fun nonetheless, WARP makes a strong argument for punk being correctly indifferent to its own relevance with the squares. And for the Beatles being fine, as far as that goes, but certainly no Void. The hotter than hot-shit guitar playing (by Marisela Guizar & David Novick), makes an equally compelling argument for Dischord Records deleting one side of the Faith/Void split and replacing the Faith songs with Side A of Fair Warning. If Warp is any indication, It'd be like printing money. (Sorry, Faith.)
Retirement - Buyer's Remorse
A tank parade of noise rock and roll, with Peter Missing's id as grand marshall. So ugly it's beautiful. Actually, fuck that, it's just beautiful. In the absence of the movie soundtrack for Cruising being unavailable for stream or download, Buyer's Remorse will do in a pinch. (RIP William Friedkin etc.)
Lync - These Are Not Fall Colors
Suicide Squeeze is reissuing this. I wrote about Sam Jayne after he died. When I switched from Substack to Ghost, the administrators were kind enough to transfer all my old pieces to the new platform. Some links got lost in the process, and I also wasn't so great at self-editing when I was over at Substack, so I don't know how the essay looks. But rereading it will make me too sad. Hopefully it holds up. Anyway, great album. If you don't own it, now's your chance. https://zacharylipez.ghost.io/these-are-not-fall-colors/
Rhys Langston & Pioneer 11 - To Operate This System
Langston has always been a singular artist, one hard to place in any particular context. This idiosyncratic willfulness hasn't necessarily worked to his benefit (careerwise, not artistically tbc), so it's kind of nice to hear he and Pioneer 11 make an album so accessible, without sacrificing what made either artist compelling in the first place. While the impetus of the record might be technological immersion/skepticism, the result is strikingly warm. With its burbling ghost-funk, it's almost as if the duo has made Langston's album that sounds most like a "California record." To Operate This System is certainly man-machine music, but the tracks are more Egyptian Lover than Kraftwerk, and there's a sense of complexified-BBQ reverie in the melody-laden chorsus. And if the duo's worldview is decidedly more Mike Davis than Dr. Dre, it's a sun-dappled pessimism. Because, before you die, life's a beach.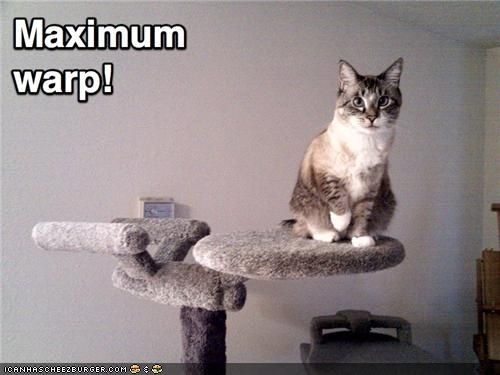 (click on the above link 🙂)
A Bad Attitude - African Head Charge
My Risks Is Art - The Native Cats
2122 - Geese
In the Blood (2020 Mix) - Happy Mondays
Oscar Wilde for the Night (Feat. Shrapknel) - Zilla Rocca & Jason Griff
Welcome to my Alibi - EXEK
Fresh and Clean - The Motor Show
Correntes & Ventos - Carla Boregas
Melody Moody - Nusidm
The 6th Floor - Fatboi Sharif
On The Other Side - Nick Cave & Debbie Harry
No Cigarettes / Stay Monkey - Brontez Purnell
Like It Like I Do - The Exbats
Leave - Heroin
I Am a Wave - Death Valley Girls
Golden Hour feat. nahhphet - Rhys Langston
The Clearing of the Land - Ted Leo & The Pharmacists
Rear Projection - Hartle Road
Dissolver - Perennial
Not Alright - Death Ridge Boys
No More - Retirement
The Buzz Of An Angel - Mitsuru Tabata
Pennies to Save - Lync
Thanks for reading! Please subscribe and share. Don't forget to subscribe to Creem! September issue is... The Nineties, baby. And don't forget to get Zohra's album. I'm hardly unbiased but if you like goth, darkwave, noise, Afghanistan, synths, drones, and/or Kate Bush and Lydia Lunch, Zohra has got you covered. See you soon.